Metrorail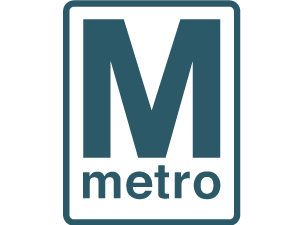 VY / Reston Heights is only half a mile from the future Reston Town Center Metro Station on the Silver Line, which will connect you directly with points west of VY / Reston Heights (like Herndon, Dulles International Airport, and Ashburn) and east of VY / Reston Heights (like Reston Station, Tysons, Arlington, and D.C.).
Until your own Metro station opens, VY / Reston Heights is a one-mile walk, bike, or bus ride away from Wiehle-Reston East Metro Station, which connects you directly to points east, like Tysons, Arlington, and D.C. Whether you commute with Metrorail or use it to go shopping or visit friends, it's a great way to get beyond VY / Reston Heights. Discover what is within Metro distance
Visit WMATA's website to find out where Metrorail can take you today!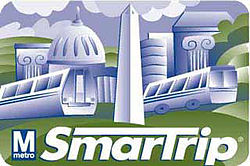 SmarTrip Card 101
What is a SmarTrip Card?
A SmarTrip card is a rechargeable farecard used to pay fares on Metrorail, Metrobus, and local bus systems in Virginia, Maryland, and D.C.
Why buy a SmarTrip Card?
If you take transit in the area or plan to at any point, you need a SmarTrip card to do so.
How much does a SmarTrip Card cost?
The card costs $2.00 and comes with $8.00 in stored value for a total price of $10.00.
Where to buy a SmarTrip Card?
You can purchase a SmarTrip card at any Metrorail Station at fare dispensers.
Can I use my SmarTrip Card on my phone?
Yes, SmarTrip cards can be added to Apple Wallet on iPhones and Apple Watches and Google Pay on Androids. In addition, value can be added to SmarTrip cards using the new SmarTrip App.
Where can you use a SmarTrip Card?
You can use your SmarTrip Card at the following transit services: